How To Create An Instagram Business Page- Instagram has in the past few years grown up to be one of the largest social media platform for business owners most especially. It is more than a social media platform now, it is a business tool that every high-flying business must possess and use appropriately. In this post, you will discover how to create an Instagram business page. You will also get to discover some tips on how to use Instagram to grow your page.
How To Create An Instagram Business Page
Before you can optimally use an Instagram business page, you must have a business Facebook page. If you have that already, lets move on.
Step 1- Download the App
Visit the playstore of your device to download the Instagram app if you don't have one already. Then install after downloading.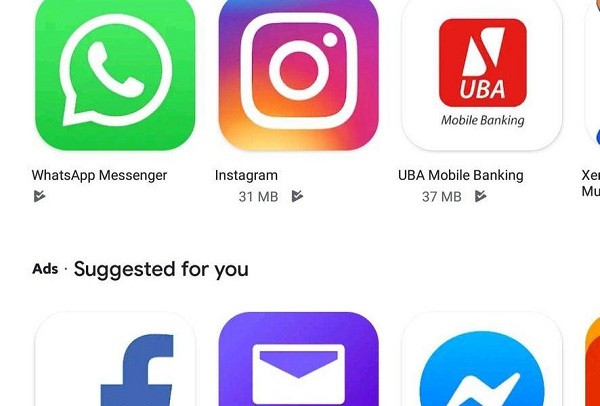 Step 2- Set up account using an email address
Although you will be given an option to use your personal Facebook account, but do not use . It is a business page you are opening, so use your business email.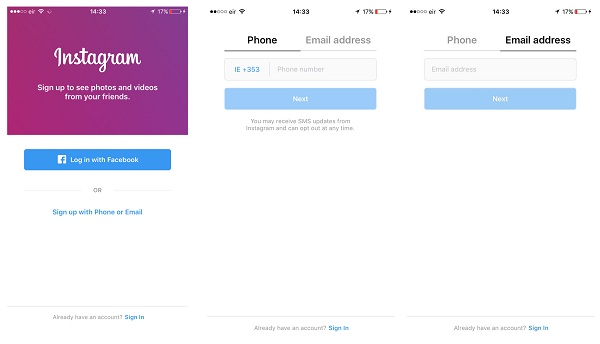 Step 3- Profile Basics
Next, you will be asked to set username and password. Username should be something related to your company or business.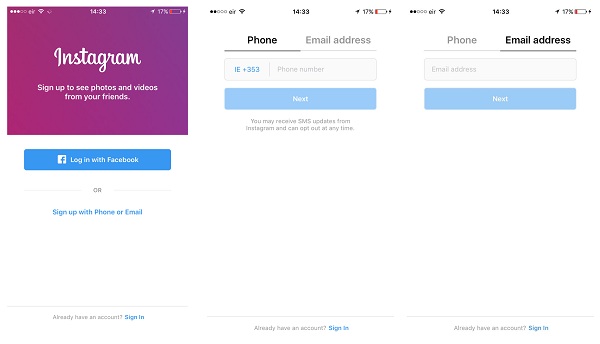 Step 4- Search Facebook friends & contacts
Next, you will be asked to search facebook friends and contacts. However, it is advisable to have finished setting up your page before doing that so click on the skip option. You can always do that later from your page settings.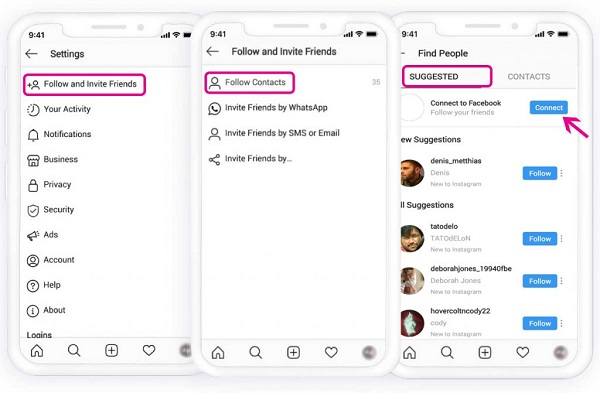 Step 5- Profile Photo
You will be asked to input a profile photo . Ensure you use an image that represents or is associated with your brand. Preferrably, you can use your business logo. Once picture is loaded, you will be prompted to save info. If you save info, login subsequently will be quite fast, but if you- don't want, you can skip. A page will pop up next suggesting accounts to follow. You don't have to follow any if they do not match your organization's interest. Click on "Done" in the top right corner to proceed to the next step.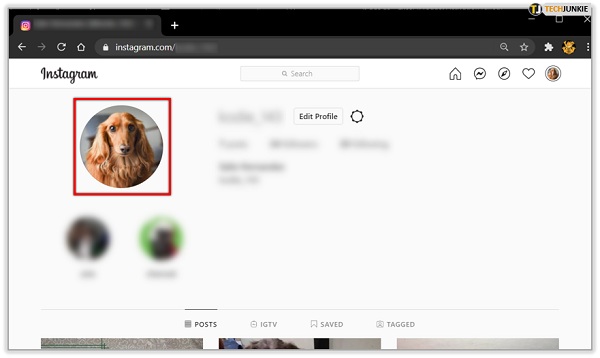 Step 6- Homepage
You will then be taken to the homepage. Click on the profile button on the bottom right to view your account and tap on "edit your profile" button. Fill out your details and URL (e.g to your website, Whatsapp business page, etc).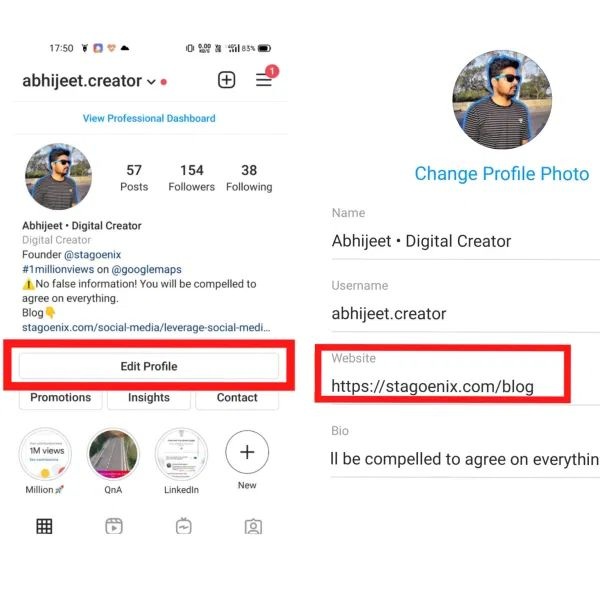 Step 7- Click on "try Instagram business tools"
These tools are explained in the next paragraphs. With these tools, your Instagram business page will be well-optimized.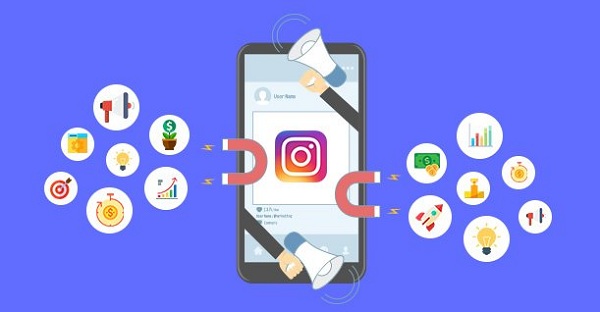 Step 8- Link your business Facebook page
If you have one, link it. But if you don't, you will be required to create one.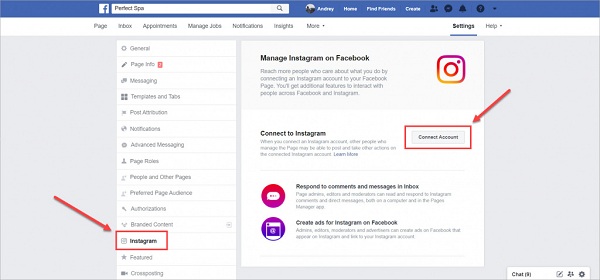 Step 9- Start posting
Before you start following people, you should put some nice and engaging content on your page. You don't expect people to follow an account that is empty. Use captions, but make them brief and use appropriate hashtags.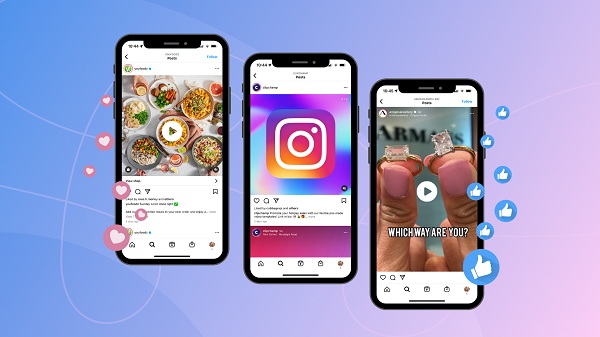 Step 10- Start following people
Now that your business page is well set-up , start following people. When you follow people, they follow you back.
From your profile page (bottom right corner), go to the options page , there you will see two options near the top under "follow people"
Facebook friends
Contacts
When you click on any, Instagram will connect to Facebook and phonebook, you will be able to see their accounts and you can start following them. As you follow people, they follow you back . Also , be sure to post engaging and interesting contents that will increase the number of people following you. You should also engage with other people's post by liking and commenting.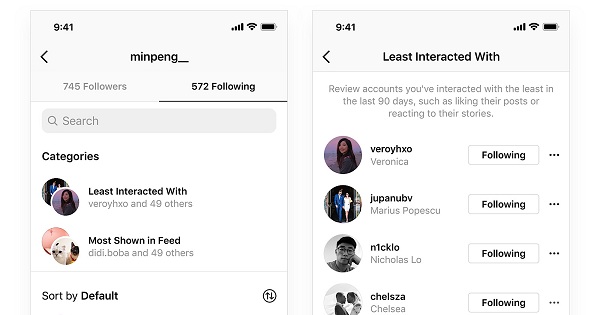 Tips On How To Use Instagram Business Page To Promote Your Business
1. You must have a goal in mind
Why do you want use Instagram to promote your business. You must answer this question clearly before starting. These are some of the popular business goals people have when using Instagram:
To sell their products and services
Create/ increase brand awareness
Build a community
Display/ show off organization culture, values, etc.
Write these goals down and constantly go through them, checking if these goals are being met. This will help you strategize better to achieve better results.
2. Let your profile be well-optimised
Use a profile image that makes it easy for people to recognize your business when they sight the page. Its best you use any of these for your profile image: logo, logomark or Mascot.
In writing a well-optimised profile:
Include a brief description of what your organization does
Category of your business e.g retail, service, fashion, etc.
A tone that reflects your brand's personality
Contact (phone number, email, location)
A link (e.g to your website, whatsapp page, etc.
There are action buttons that you can use to even bring your clients/prospective customers closer e.g Book Now, View Shop, Get Price, etc.
Let your grid be attractive-This you do by ensuring your posts are unique each time. Don't share similar posts frequently.
3. Get your visual asthetic right and be consistent with it.
This include your font style, colour, etc. Find a style that is appealing to the eyes and stay consistent with it.
4. Be consistent with your post
Infact, have a schedule or timetable for your posts. Be so consistent that your clients can predict when they get to view and your post online. Post contents that are relevant and one that your followers will find enjoyable.
5. Take advantage of hashtags to reach a larger audience
Hashtag enables Instagram users find content of interest and interesting accounts to follow and keep them coming back too
6. Deliberately engage with your community
Don't turn your Instagram business page to "come and buy", "New cloth arrival", "Place order". That can make your page dry and make people uninterested. Remember 99% of Instagram and other social media users are on social media to socialize and have fun, so don't bore them out . Play along and socialize too. There are times you just need to forget that you are out to sell. At such times, post funny pictures, tell stories, share funny videos. With this extra socializing, people would want to keep coming to your page and before you know it, passers-by gradually are turning out to be customers/clients. Remember, your socializing must be a two-way traffic, respond to comments, ask people's opinion too, etc.
7. Try out different content types
Try out different types of content: video reels, stories, IGTV. People love and respond to different types of content differently. Some people prefer reels, while some are all out for the stories. If you really want to reach a larger audience, you will have to do a mixture of the content types.
Captions is a powerful tool you must not miss. Captions are a great way to further promote your content on Instagram page, use them smartly. You can use captions to engage your audience by asking questions. You can use it to add a short but sharp headline to your post. You can use it to introduce a story , etc.
8. Analyze result
You need to regularly do this so you will know how your business page is faring and if there is need to change strategy. You can make use of insights tool, a built-in analytic tool by Instagram. You can also use other tools like buffer
More Things You Should Know About Instagram
Instagram is a free social media platform that allows its users share photos and videos with their friends and families and followers. It is an app that is compatible with iPhone and Android. The app is owned by American Company Meta Platforms (commonly called Facebook).
Some of the great features on Instagram include
Filters
Videoposts
Instagram stories
Stories highlights
Instagram stories video
Instagram live
AR filters
IGTV
Stickers & quizzes
You must know how to use each of these feautures very well if you are really going to get something good out of the Instagram social media platform for your business.
Last Word
Instagram is one of the critical tools a global business must use and maximize appropriately. Infact, some organisations go as far as hiring a social media specialist to manage these tools for them.
This article has been on how to create an Instagram business page, hope it was helpful?
Frequently Asked Questions
What is the cost of setting up an Instagram ?
It is absolutely free to create and Instagram business page. You are not required to pay anything unless you run ads
Can I get paid by Instagram if I have enough followers?
Yes. Having engaging tools and earning your followers' trust can make your account grow. Also brands look out for influencers with active following to work with. So the more followers you have, the more money you are likely to make on Instagram.
Reference
www. influencermarketinghub. com – The complete list of Instagram features for marketers
www. outboundengine. com – How to set up an Instagram business account
READ ALSO