Facebook is the most popular social network, used by over 2.2 billion people globally, and has revolutionized how we communicate online. On Facebook, users can share their thoughts, photos, and videos in order to stay connected with the people they care about. Facebook also gives users easy access to other forms of media, such as TV shows, movies, books, and music.
If you are a business owner or entrepreneur who wants your business to grow on Facebook, then continue reading to learn about the most common mistakes that business owners make when using Facebook for business.
Facebook is the fastest-growing social network and has been used by more than 500 million people on its website. As Facebook is growing hugely in popularity, it is essential that we know how it works and its various features, such as status updates, liking, tagging photos, etc.
How to Create a Facebook Business Account
Click on "Get Started," and Facebook will walk you through the steps to personalize your page. You can also try these steps: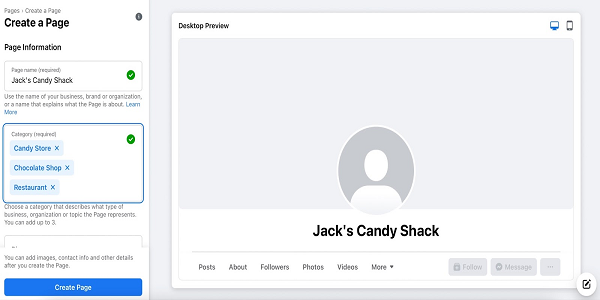 1) Enter your business name or title.
2) Upload a profile picture for your business.
3) Add some basic information about your business, such as its location, phone number, and website URL.
4) Upload an optional photo for your cover image.
5) Describe yourself by entering some detail about who you are and what makes you unique.
6) And finally, click on "Done" to finish creating your Facebook page.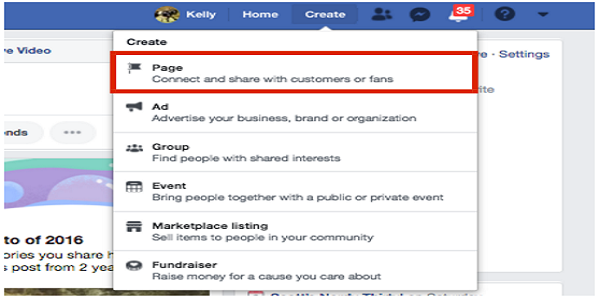 Add content to your Facebook page:
1) To add a detailed description of your business, click "edit info" and start typing.
2) In the left-hand navigation bar, click on "Products," "Services," or "About," and use the Details section to enter text about each section.
3) Click "Events" in the left-hand navigation bar, and then click "Create Event" to add a new event.
4) Click on an existing event to edit or delete it.
5) Click on "Settings" in the left-hand navigation bar to change the appearance of your page, enter a message for visitors on your wall, and select a default language for Facebook.
6) Click "Photos" in the left-hand navigation bar and select an image from your computer. 7) Click "Videos" in the left-hand navigation bar and either upload or "share" a video from your computer or use Facebook's default video clip.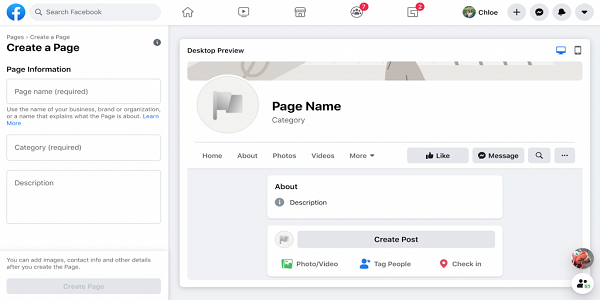 1) When you have finished adding content, use the tools to boost your social presence among Facebook's 600 million users.
2) Click "Boost" to send a sponsored story to your fans for a one-time cost.
3) Click "Promote Page" to send a sponsored story to the newsfeeds of your fans at a recurring cost.
Link your Facebook page to your Twitter account:
1) Sign into your Twitter account.
2) Click "Edit Profile" in the left-hand navigation bar.
3) Click on the "Connections" tab, then click on the Facebook logo (if you do not see a Facebook logo, click "Request Approval").
4) A pop-up window will appear with a link to accept the connection between your Twitter and Facebook accounts. Click "accept" and follow the steps to create your business account.
Add Your Company to Yelp:
1) Sign in to your Yelp account.
2) Click "Settings" on the left-hand navigation bar, and then click "Businesses."
3) Click "Add Business" in the right-hand navigation bar.
4) Start typing your business name and address information; select "Next" to continue on the next page.
5) A pop-up window will appear, asking you to enter your business contact information. Type in your business name, address, phone number, and website URL in the fields provided, and then click "Submit."
Click "Promote Page" to send a sponsored story to the newsfeeds of your fans at a recurring cost.
Types of Businesses on Facebook
If you're a business owner looking to explore the vast world of social media marketing, you may want to consider checking out Facebook's new Business Manager. The service is designed to allow businesses of all sizes to interact with their customers more easily and strategically than ever before. A representative from Facebook explains that this service offers "real-time insights into your customer base and how they engage with your marketing campaigns."
Retailer farms, restaurants, family resorts, etc.
Service Provider Dentists, hairstylists, and schools are all services people would pay for without a middleman involved.
Media: newspapers, radio, and television
Non-profit organizations This includes political groups, wildlife conservation clubs, and charities. Once you have this form of access to your customers and their information, you can indeed learn a lot about them. Facebook also says that "the Business Manager will help you make smarter marketing decisions on Facebook."
Typical Facebook Business Account
The tools used in a Facebook business account are:
Facebook Business Profile
Facebook business page
Page Posts
Local Business Deals
Google+ Community Manager Tool
Like Pages
Facebook Ads Manager
Page Custom Audience
Page Insights
Business Manager Profile
Unpublish Posts
Timeline Analytics and a lot more These tools are extremely beneficial in making Facebook business successful. The goal of these tools is to assist the owner in managing their Facebook business account efficiently and effectively and also to build trust with their followers or customers.
More than that, these tools are also useful if you want to cover your brand name or services too, so that your audience will understand what you offer.
In order to make this happen, the tools can be used both as needed and as part of the marketing strategy of your brand when there's an event going on, for example, a large sale.
Uses of Those Tools
The tools in a Facebook business account are used for:
Making a personal profile for your business
Making a public profile for your business
uploading public posts to make the customers aware of your new offers and services.
Make offers to different followers or interested people on behalf of your company so that they can do the same if they wish to try out something similar or just see what you have on offer.
Advantages of Creating a Facebook Business Account
The advantages are:
There are many more friends than personal accounts.
can still be private, so not everyone can see your posts and photos.
You will have an active account that is being used.
More opportunities to see who has liked what you post and make new connections
Get to know your friends better and make new friends.
Will you have the chance to sell your business?
No more "friend unlimit" or "friend limit" that get made in the Facebook business account, so you can now increase your limit anytime you would like.
Make more money within the Facebook platform
Have a separate business profile for better management of several accounts
Business profiles are easier to keep up to date online than personal ones as they don't have to be refreshed with photos and statuses everyday – just update it when necessary, then wait till it gets automatically updated online!
Conclusion
If you want to grow your business, social media is a must-have in today's age of marketing. Opening a Facebook Business Page is one easy way to start growing your audience and getting attention for new products and services that your customers might find useful or entertaining.
Frequently Asked Questions
Is a Facebook business account free?
A Facebook Page is where customers go to discover and engage with your business. Setting up a Page is simple and free, and it looks great on both desktop and mobile, so you can meet customers on any device.
What is the difference between Facebook account and Facebook business account?
If you don't want a personal Facebook profile, you can sign up for a business account, specifically designed for people who want to manage advertisements and pages without having a personal profile. Business profiles have limited access to personal profiles and cannot communicate with them, except when using a page.
References
https://www.facebook.com/business/tools/facebook-pages/get-started
https://www.facebook.com/business/help/1710077379203657
https://www.oberlo.com/blog/facebook-business-page
Recommendations