How To Create A Facebook Page – Businesses can use Facebook Pages to engage with customers where they already spend time. Unlike a Facebook profile, where you share updates and information with your personal network, a Facebook page acts as a source of information about businesses and helps them build credibility with their audience. If you are interested in creating a Facebook page, this article will help you with that.
How To Create A Facebook Page
Step 1 – Click on the top right corner of Facebook and then select Create Page.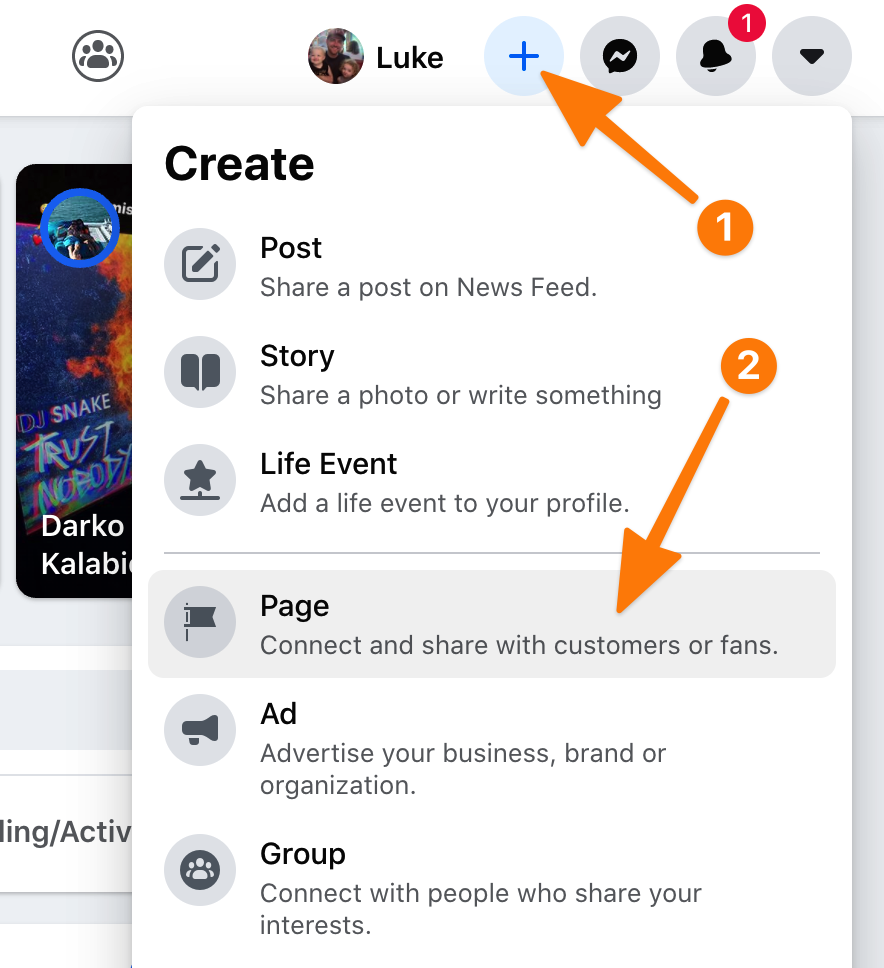 Step 2 – Pick either Business or Brand or Community or Public figure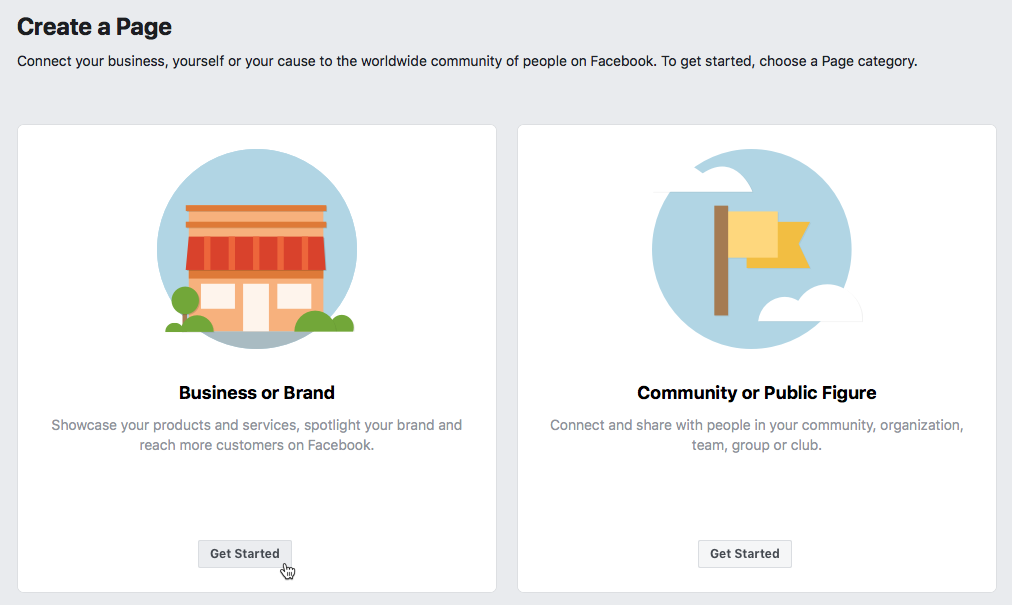 Step 3 – Enter the page name and category, then click Continue.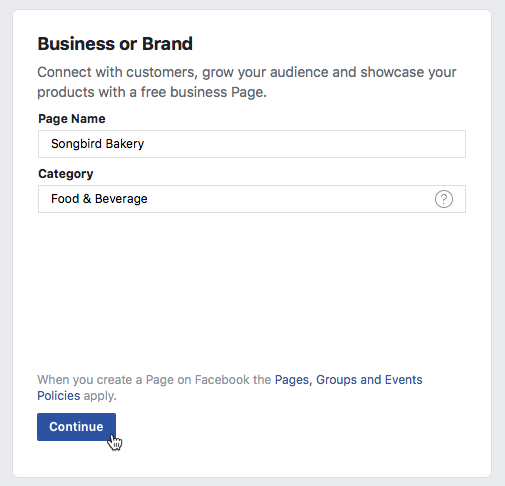 Step 4 – Upload a cover photo and profile photo for your Page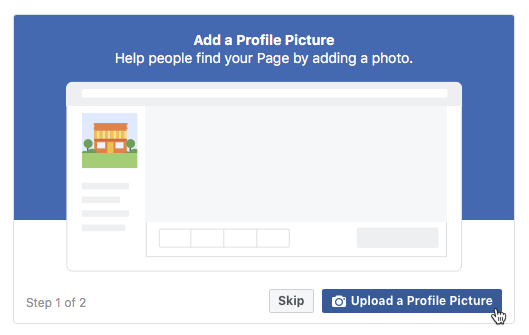 How to Create a Facebook Page that Gets "Likes"
1. Choose a great username.
The username you choose for your Facebook Page will also appear in your Page URL. Many Facebook Pages already exist, so your first option may not be available. That's why it's so important to set up a Facebook page and get your username right away. Even if you don't plan to use Facebook aggressively today, you can use it in the future. Get your username now, and have it with you when you need it.
2. Provide important details in the About section.
Your Facebook page has a small About section where you can add a few sentences about your business or organization. Be sure to include the most important information about what you have to offer your audience so they can immediately see why your Page is important to them.
It is also very important that you include your website URL in this part of the page. Otherwise, it will be embedded throughout the About description, which is invisible unless someone clicks the About link on your Facebook page. Make it easy for people to learn more about your business or organization by having your URL visible in the top-level About section.
3. Provide as much detail as possible in the Full Description description.
Once your Facebook Page is live, you can log in to your account and click the Edit Info button to add your details and content. Fill in as much basic information as possible to tell your full story and explain what your company or organization does, where it is located, how to contact you, etc. define exactly.
All of this information appears in the full About information that people see when they click the top-level About link on your Facebook page. If someone is interested in clicking that link to see your full details, you want them to find as many details as possible.
4. Learn from Page Insights
Stats give you insight into your Page's performance, including audience engagement and demographics. You will also understand how many people your content reaches and how many comments/reactions you get on certain posts. This data will help you tailor your social media content calendar to only include relevant posts.
A great attribute of Insights is that you can see how many people clicked on your website, address, CTA button, and phone number. This data is broken down into demographic groups such as age, country, gender, city, and device. This makes it easy to tailor posts to your target audience.
The more you know about your audience, the more you can create content that helps and/or entertains them. Facebook Page Insights is a data mine of how your followers interact with your page and content.
5. Grab attention with stunning cover photo images.
Choose a visually dynamic cover photo, that grabs people's attention, and encourages them to take a closer look at the content on your page. Note that you can add a marketing message to your cover photo. Be sure to follow the current Facebook Cover Photo Guidelines, which can be found in Facebook Page Help.
6. Choose a suitable profile photo.
Your profile photo is the smallest image that appears on your Facebook page and is your avatar in all the posts and photos you post on Facebook. Make sure the photo you use accurately reflects your brand because the more people see it, the more they will recognize it and associate it with your brand.
7. Keep the most important apps visible.
Add apps to your Facebook Page to bring more diverse content and experiences to your audience, and make sure your four most important apps are on top. These are the ones that will automatically be visible in the thumbnail section below the app cover photo of your Facebook Page.
8. Invite your Facebook friends to your Facebook page.
Once your page is set up, use the easy invite option to invite all of your Facebook friends (or a group of Facebook friends) to like your Facebook page via Facebook direct message. This is a great way to get the ball rolling and start collecting pups.
9. Create content to make your page useful.
Start creating useful, meaningful, interesting, or entertaining content that your audience will want to read and watch. This includes photos and posts (make sure to tag people in both). Also, enter important events and add content to the applications you use on your page (for example, events, videos, etc.). Nobody likes a page without content.
10. Like (and follow) other company pages
Facebook is a social networking platform, so it makes sense to use your Page to connect with others and build a community. One way to do this is to link to other pages related to your industry but not directly related to the competition.
Go to their Facebook page to connect with other businesses. Click the More icon (three dots) below the page's cover image. Click like as your page. If you have two or more Facebook Pages, choose the Page you want to use to follow other businesses. Then click Submit.
11. Add a pinned post
If you want all your page visitors to see important information (a new release, promotion, or event), place it in a pinned post. Pinned posts will remain at the top of your Facebook Business Page, below your cover photo. Placing a scroll stop unit will capture the attention of your visitors and keep them active.
Feed your web content to automatically post it to your Facebook page.
Don't have time to post too much content on your Facebook page? No problem. You can automate some posts by adding your blog posts and Twitter updates to your Facebook page. You can use external tools like Twitterfeed and some Facebook-integrated tools like RSS Graffiti to accomplish this.
12. Check your settings
Your Facebook Page settings help you understand who manages your Page, who sees your posts, who likes (and follows) your Page and Pages, and more. The Settings tab is like behind the scenes of every feature you customize. Take the time to review each set to make sure your page is optimized the way you want it to be. To access the settings, go to the Manage Page menu and click the Settings button.

13. Promote your Facebook page
Use the Facebook Social Plugin to let people directly like your pages on your website and blog or like your website or blog content and share it on their Facebook profile with one click. There are also social plugins that allow you to display updates from your Facebook page on your blog or website.
14. Offer something extra or special on your Facebook page
If you don't provide useful, meaningful, interesting, or entertaining content and experiences, there will be little incentive for people to like or return to your Facebook page after their first visit. Your posts should not only be useful but also create content and experiences that visitors won't find anywhere else. For example, offer a discount to your Page fans or run a contest and give some of your Page fans great prizes. Get creative and find ways to meet your fans and reward them for their loyalty.
Conclusion
Creating a Facebook page is a great way to grow your network. When you're ready, consider running a Facebook ad campaign alongside organic content to increase audience engagement. From here, it's all about growing your audience, providing relevant and engaging content, and staying loyal to your page.
Frequently Asked Question(s)
Can I create a Facebook page for free?
Setting up a Page is simple and free, and it looks great on both desktop and mobile, so you can meet customers on any device.
Does a Facebook page have to be linked to a personal account?
Facebook requires every business page to be linked to a personal Facebook profile, but all the information—posts, comments, photos, updates, etc. —are separate. The information on your personal profile will not appear on your business page and vice versa, unless you manually share them between pages.
Does Facebook pay for pages?
Pages can earn money from their content if they meet Facebook's Partner Monetisation Policies. To find out if your Page is eligible: Go to Creator Studio. On the left, click the Monetisation tab.
How much does it cost to build a Facbook page?
How many followers do I need to get paid on Facebook?
If you're publishing video content on Facebook, you could be eligible to make money through in-stream ads. To use this type of monetization, you need to meet several requirements, like having a well-established presence with 10,000 Page followers.
Reference(s)
m.facebook.com – Create a Facebook page
forbes.com – 10 Steps to Create a Facebook Page that Gets "Likes"
adespresso.com – How to Create a Facebook Business Page (The Easy Way)
Recommendation(s)